JANINE FENTON SAGER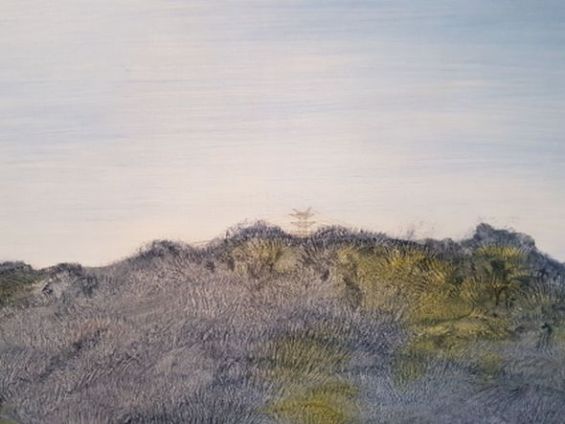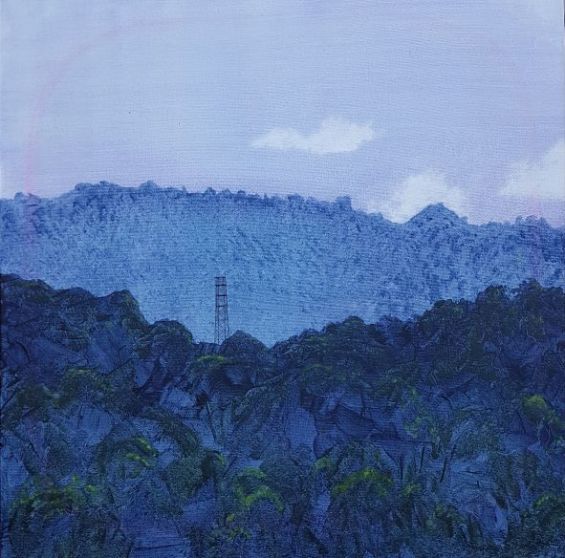 The black and white image at the top of each of the 'Port, Poles and Wires' pages, of Port Kembla with poles and wires, is a detail of Kathryn Orton's lithograph, 'Greetings from Coniston'.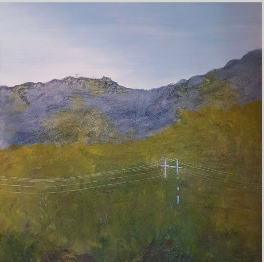 Power Towers are never far from our field of vision. They are not only necessary to the functioning of our everyday lives, but are an ever-present and often subconscious reminder of our connectedness. Every person is connected to billions of others within a mindboggling network of associations and common threads of existence. The electricity grid is just one of these.
Fenton Sager tempts us to look again at the power tower's majesty and startling size as a simple yet potent reminder of our place in human space. Her constructions, prints, paintings and photographs play with the elements of size and aesthetics and bring the everyday power tower into focus.
Shouldn't we, as individuals connected by and reliant on those poles and wires, maintain our rights to say what happens to them?
Image above right: Power Towers, (number three), oil on canvas, dimensions 120cm x 120cm.